are you single.
do you love music and art of all kinda,
are you looking for that perfect boy to cuddle up with at night, think its sexy when a guy can PLAY GUITAR AND SING!!!!

well if you live in the boston area do i have just the guy for you....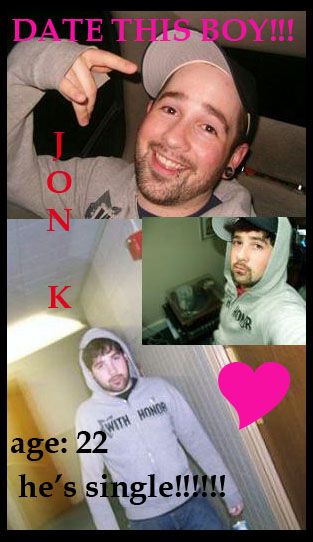 jon k. is a single, straight 22 year old aspiring photographer and musician, as well as a HOPLESS ROMANTIC!!! currently living in acton ma.
he's your sweet boy next door looking for that special someone to call his own

if your interested..in this rare find..
you can check out his myspace HERE


his AIM is : asleepinverse </u>



if your a slut, myspace whore, or are carrying an std..
PLEASE DONT APPLY! and if you plan on hurting him... I'LL KILL YOU!!!!